River pearl chain necklace | Light
Regular price

€32,00

Sale price

€25,60
Stainless steel or gold plated stainless steel minimal chain with river pearl. Every pearl is different and unique. The length of the chain is 45 cm+5 cm.
Materials: stainless steel or gold plated stainless steel, polymer clay, river pearl.
SHIPPING INFO

Lithuania

Lp express, Omniva arba DPD paštomatais (2-5 d.d.) - 3,00 - 3,50 eur

EU countries

Standard shipping with tracking number (5-10 b.d.) - 9.00 eur

non-EU countries

Standard shipping with tracking number (10-20 b.d) - 12.00 eur
WARRANTY

All our jewellery have a warranty. What does this mean? If you have taken good care of your jewellery and followed the instructions in the care leaflet that came with your jewellery, but your jewellery has broken, discoloured or the piercing has come loose, you can contact us at info@mune.lt.  Once we have received photographs and an explanation of the situation, we will arrange for the jewellery to be repaired or replaced.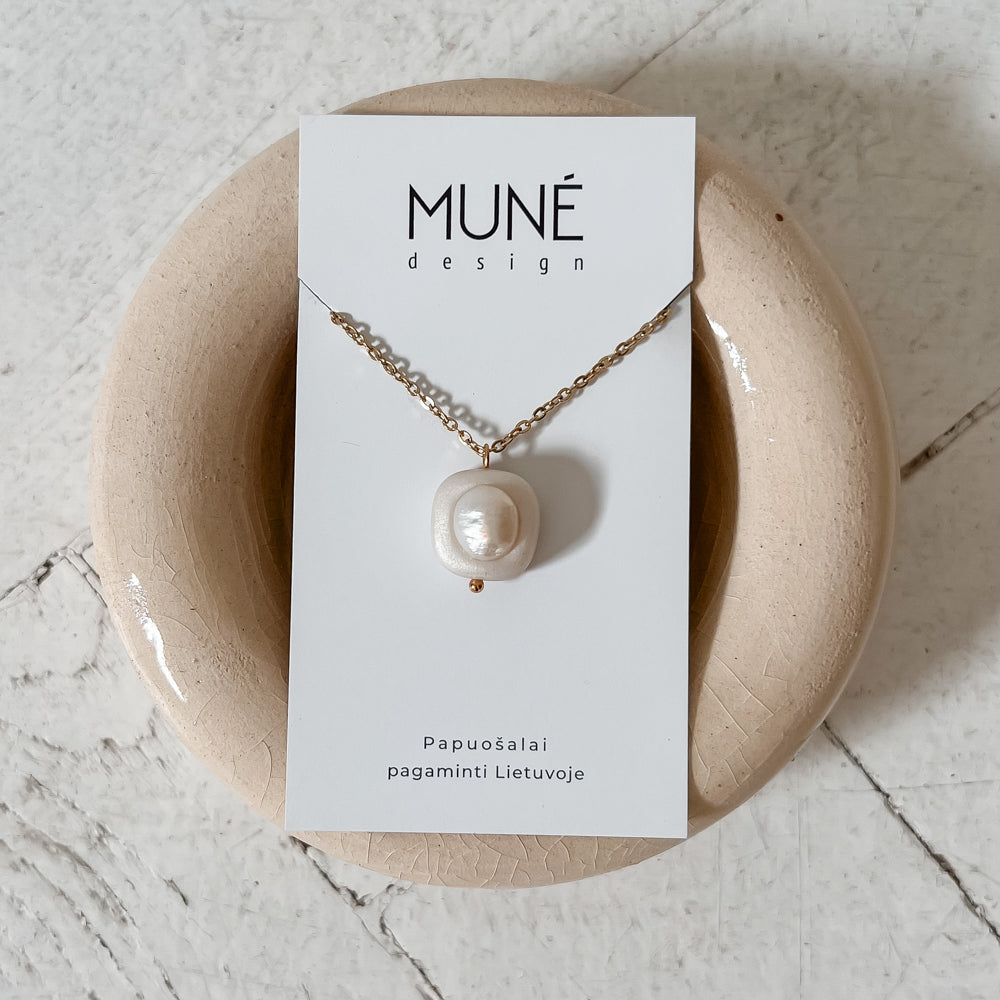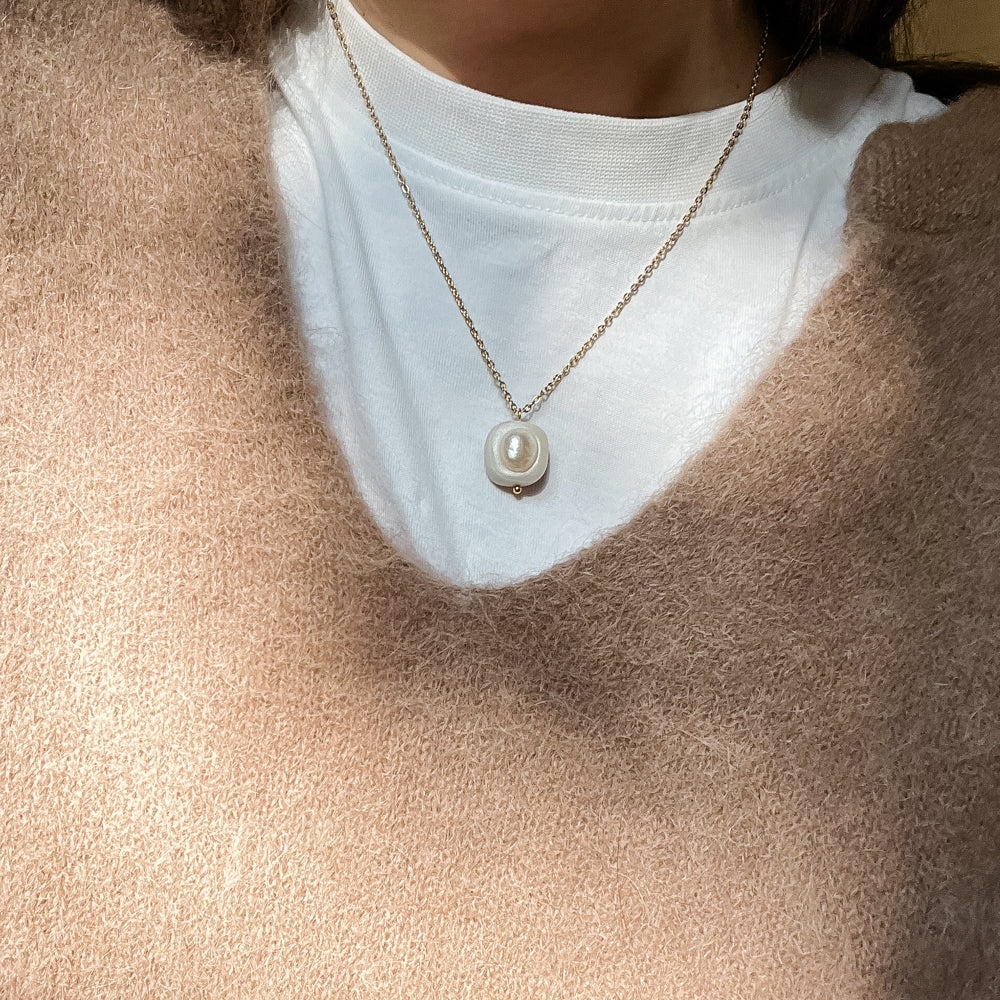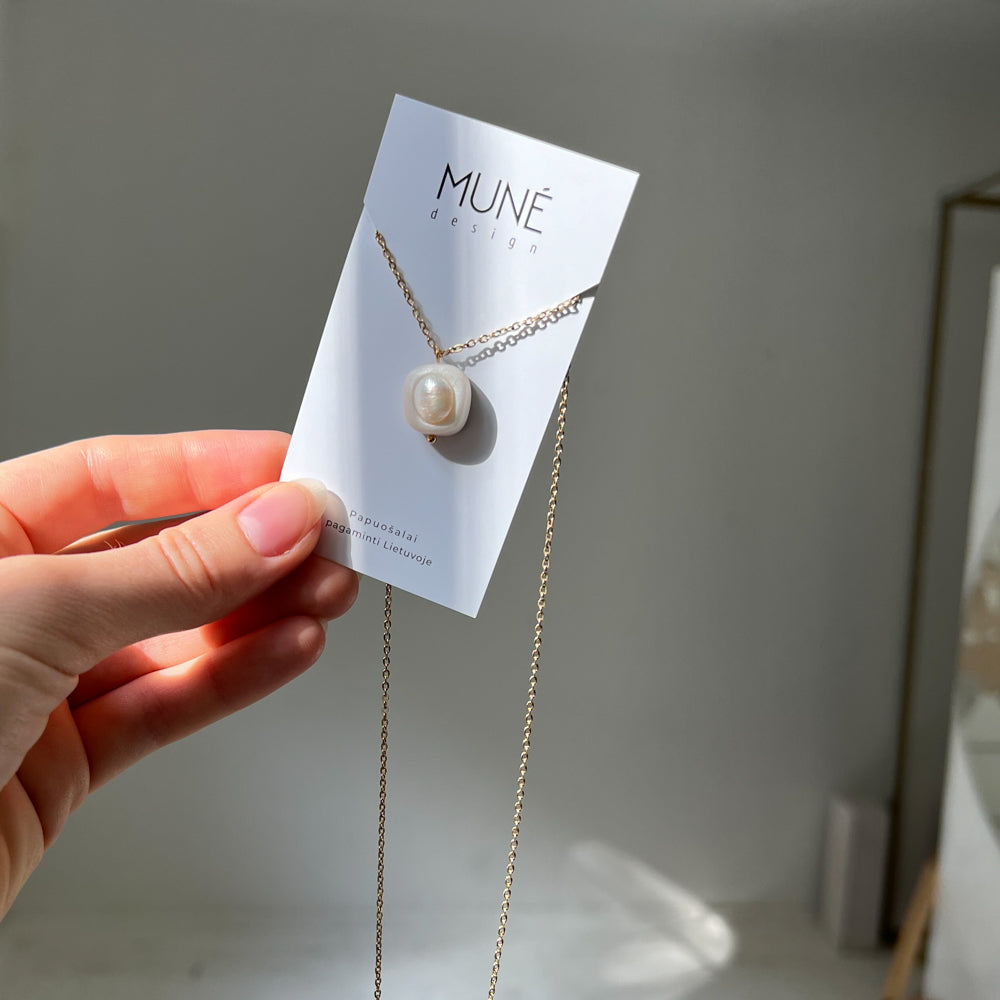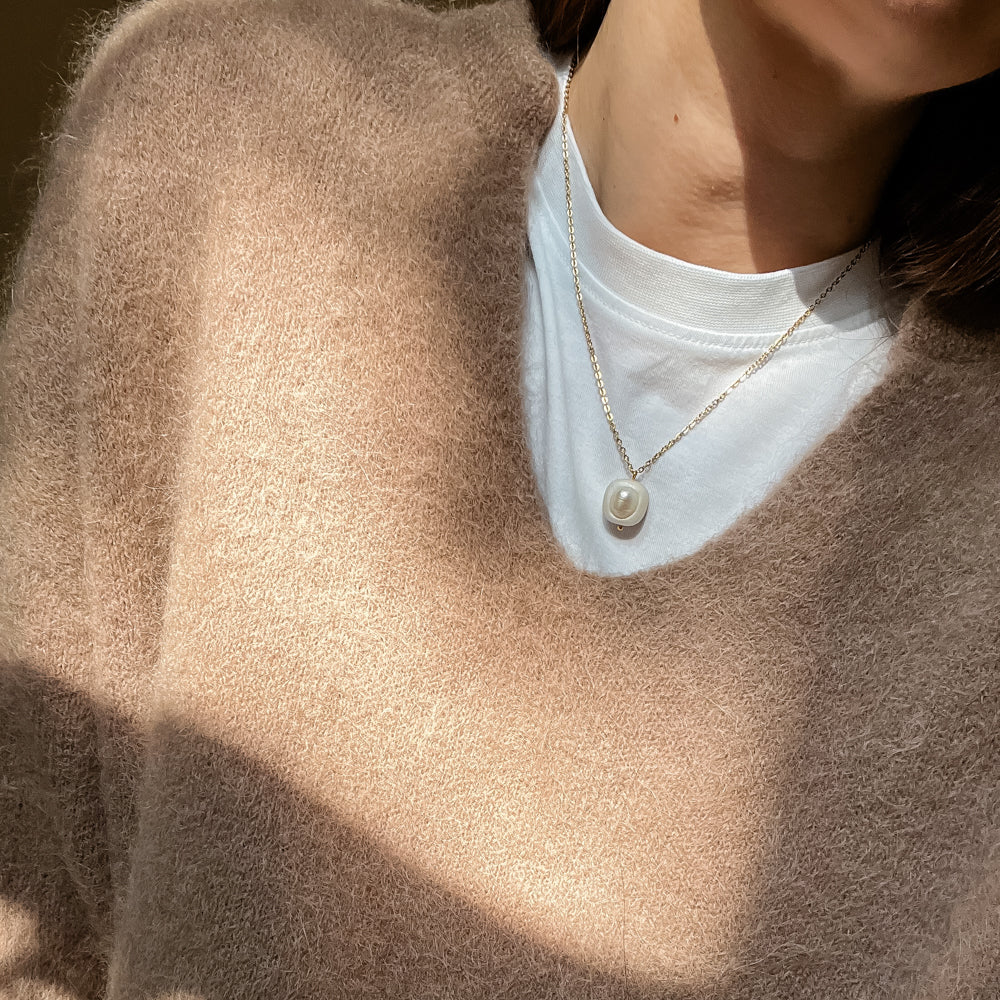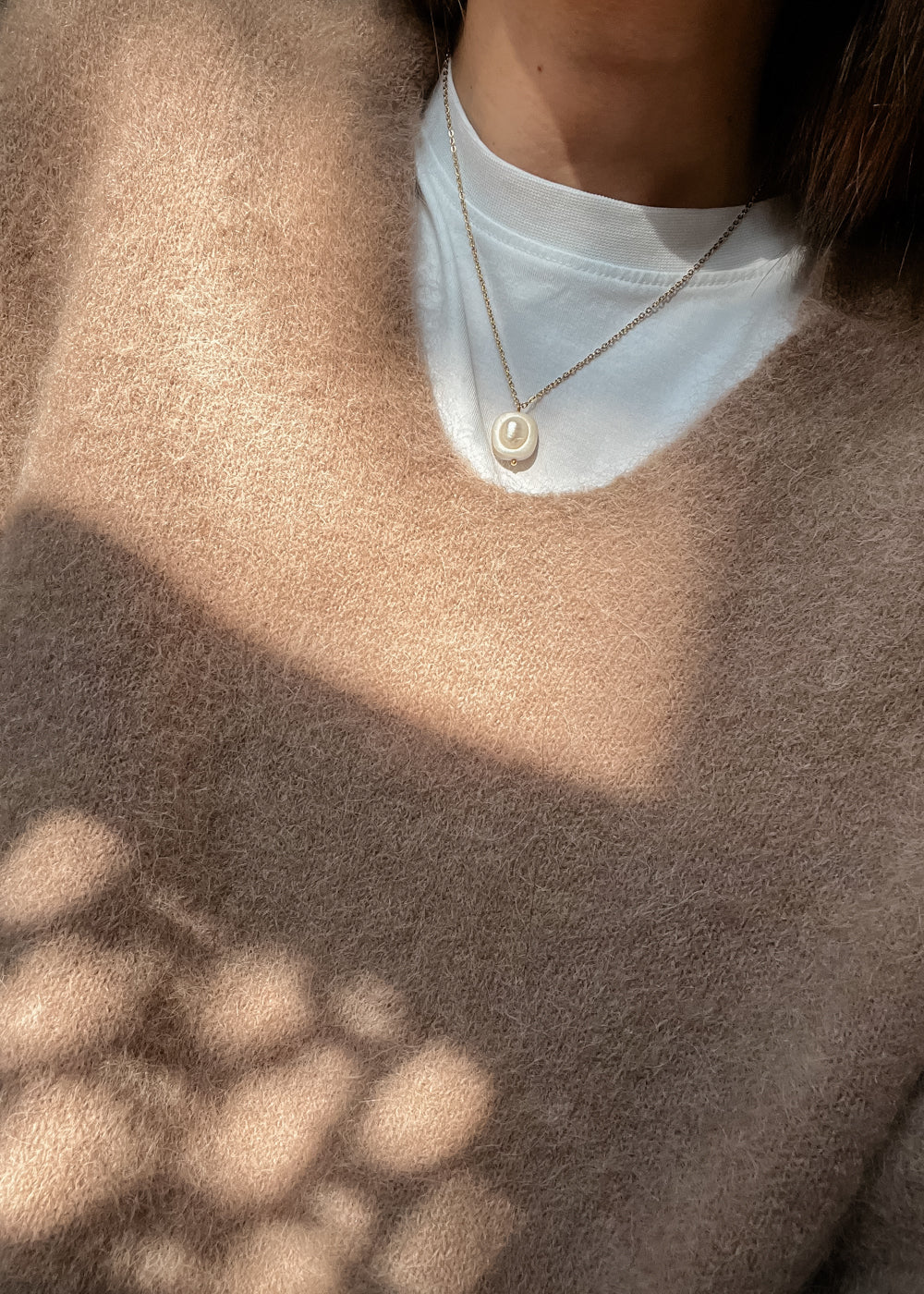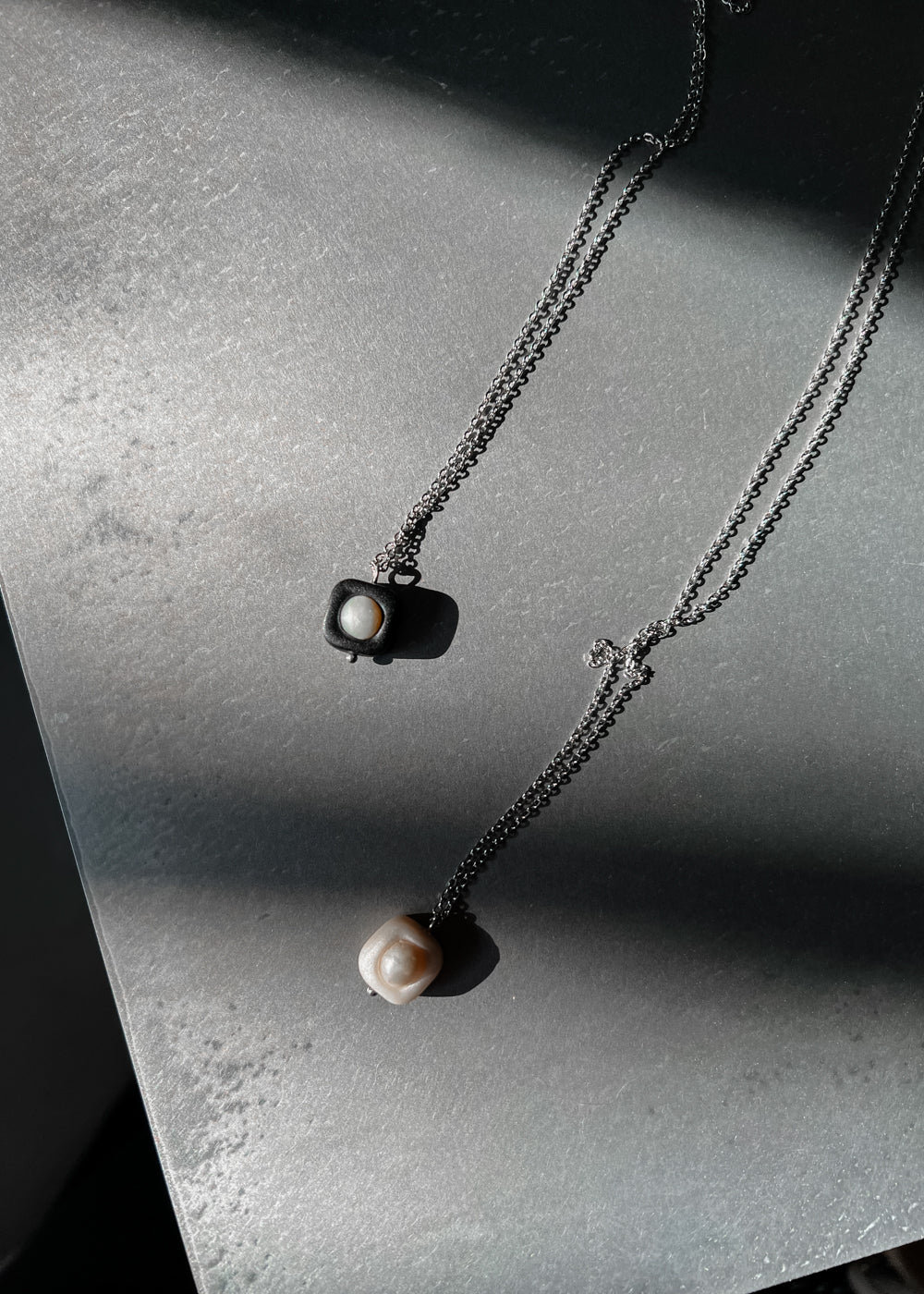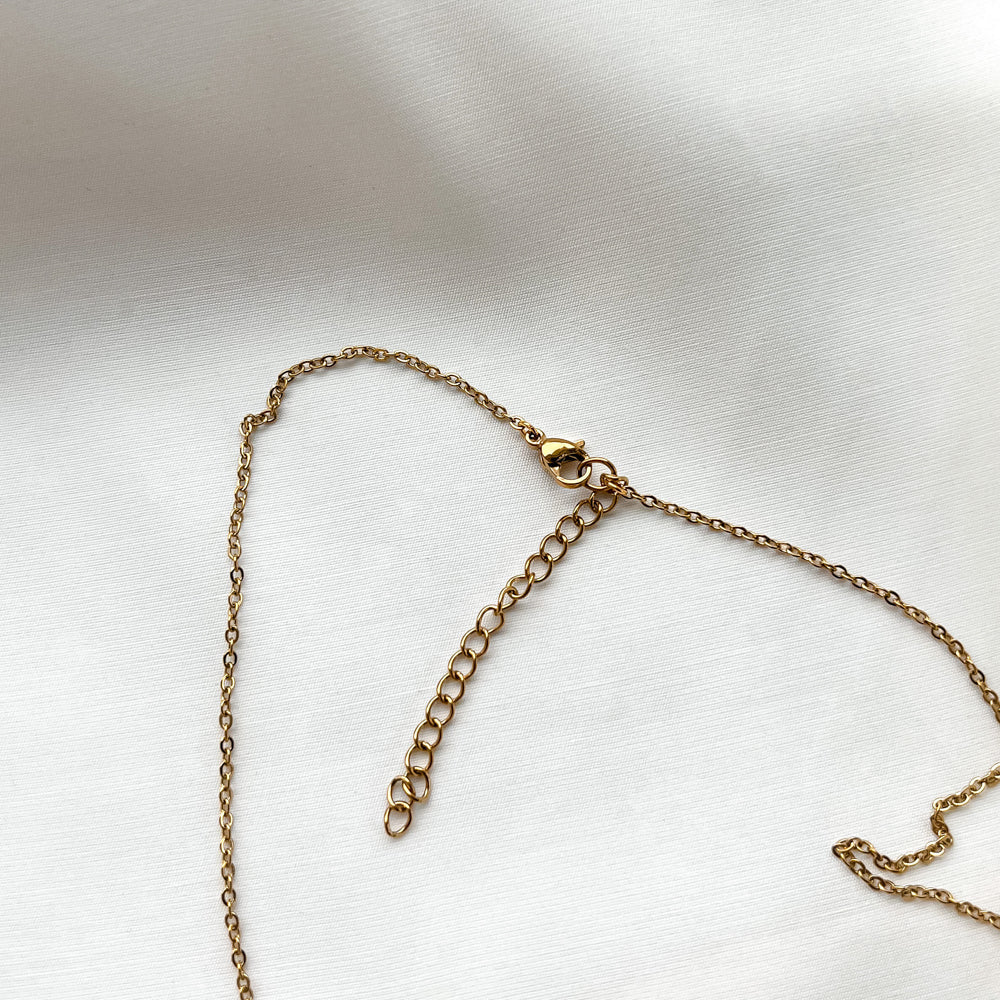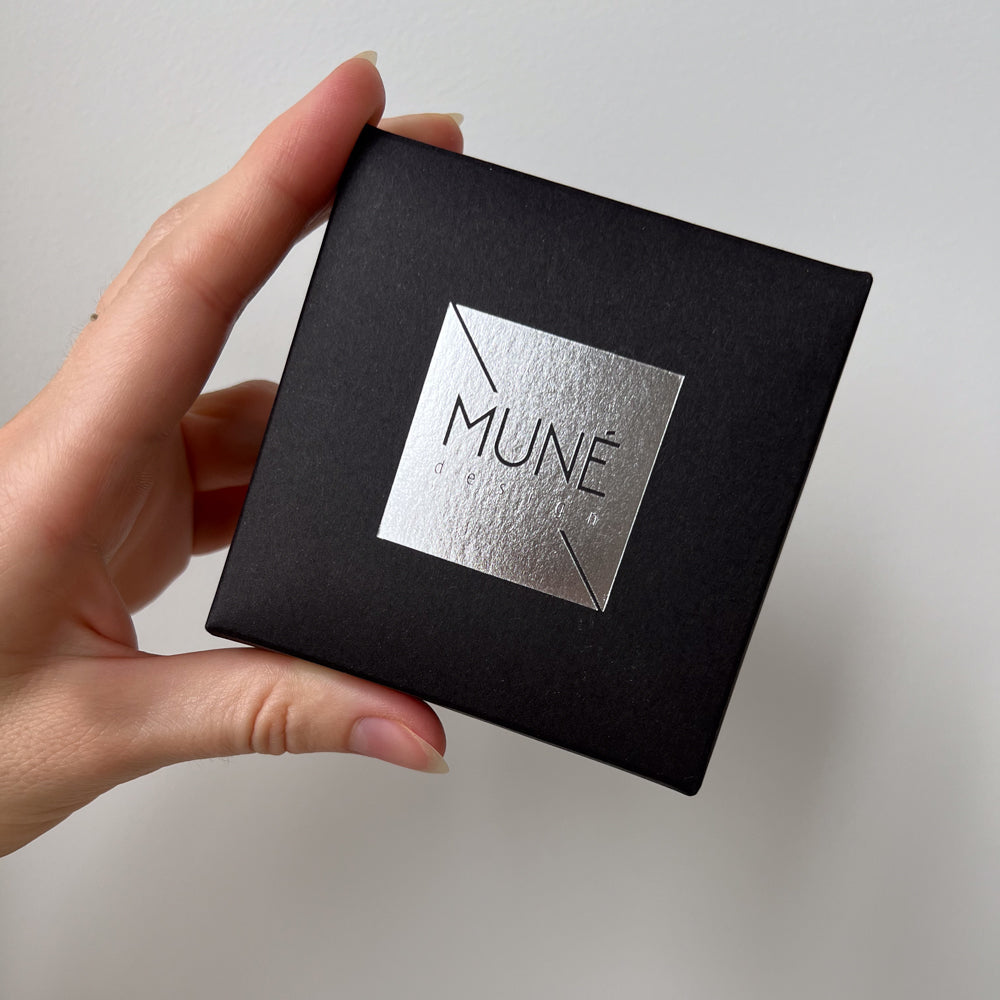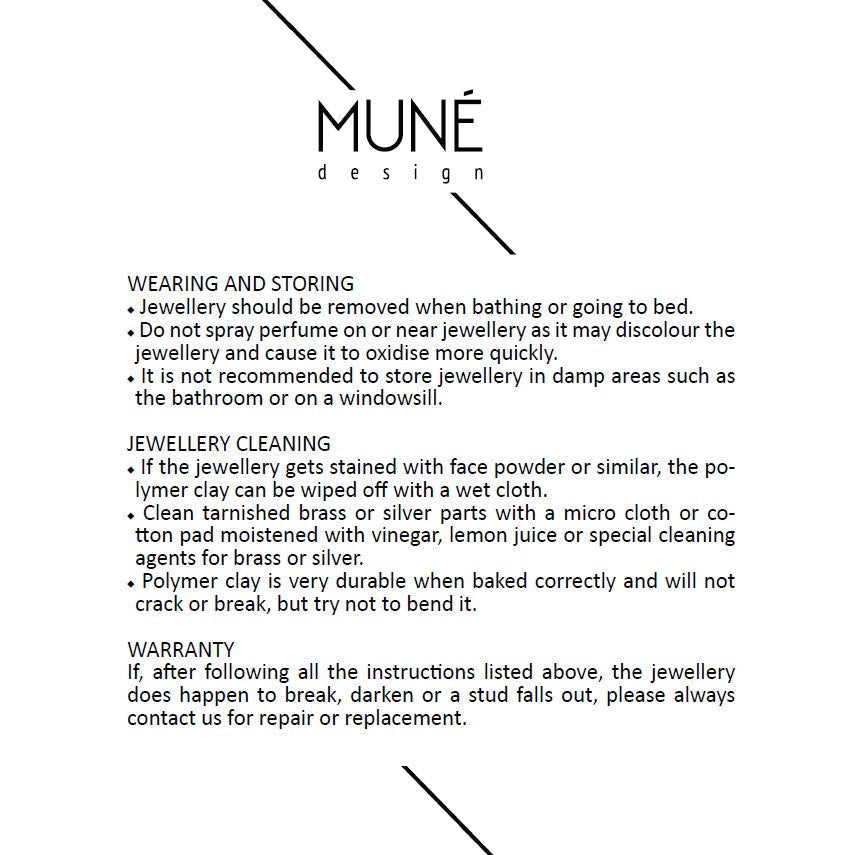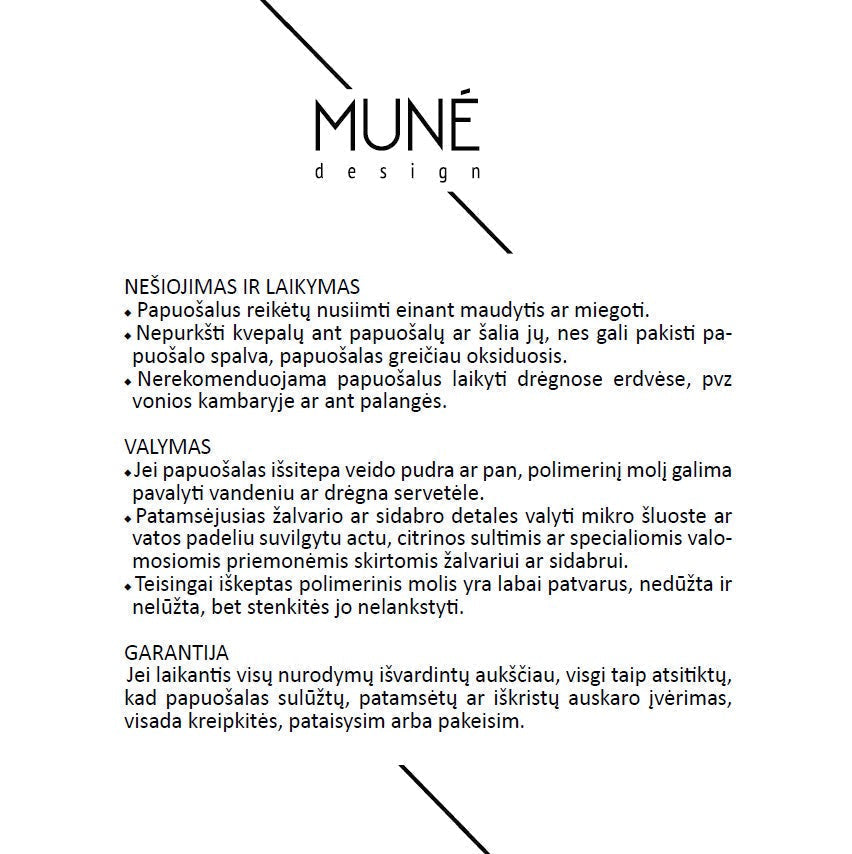 River pearl chain necklace
Tikėjausi, kad tai bus puiki dovana, tačiau būtų buvę gėda dovanoti tokį gaminį, todėl prekę gražinau.
Gauta prekė nė iš tolo neatitiko pavaizduotos e-parduotuvėje. Liūdna, kad pardavėja akivaizdžiai bandė "prastumti" mažiau pavykusį gaminį, kurio apsiperkant fizinėje parduotuvėje tikrai nepirktum.
Labai gaila, kad jums taip pasirodė. Papuošalo aprašyme yra parašyta, kad visi perliukai yra unikalūs, todėl pakabukas gali kažkiek skirtis nuo pagrindinės nuotraukos. Bet yra įkelta papildoma nuotrauka, kurioje matosi visi skirtingi pakabukų variantai, kurie skiriasi tik savo ir pačio periuko forma. Plius pakabukai lipdomi rankimis, tai turėtų būti akivaizdu, kad forma gali kažkiek skirtis. Nežinau kodėl jūs rašote, kas prekė nė iš tolo neatitiko pavaizduotos. Jei tiesiog gavus ji nepatiko, taip ir rašykit, kad nepatiko. Visko pasitaiko ir visada prima grąžinimus. bet kad prekė nė iš tolo neatitiko pavaizduotos čia jau melas ir kitų klientų klaidinimas.
Diana
Labai džiaugiuosu įsigytu papuošalu 🥰 Viskas atrodo puikiai ir unikaliai.
Inga
Nuostabus papuosalas. Esu nuolatine Mune kliente. As ir visos drauges ispuostos!
FAQs
What materials do we use?

MUNĖ design jewelry is made of polymer clay and some other parts like sterling silver, brass, glass beads. Earrings are super light on the ear and finished with sterling silver or gold plated brass ear posts. All jewelry is designed and made in my studio. While every piece is handmade, slight variations may occur compared to the picture.
How should I care for my MUNE jewelry?

WEARING AND STORING

Jewellery should be removed when bathing or going to bed.
Do not spray perfume on or near jewellery as it may discolour the jewellery and cause it to oxidise more quickly.
It is not recommended to store jewellery in damp areas such as the bathroom or on a windowsill.

JEWELLERY CLEANING

If the jewellery gets stained with face powder or similar, the polymer clay can be wiped off with a wet cloth.
Clean tarnished brass or silver parts with a micro cloth or cotton pad moistened with vinegar, lemon juice or special cleaning agents for brass or silver. 
Polymer clay is very durable when baked correctly and will not crack or break, but try not to bend it.
Do we offer wholesale?

Yes, please contact me for more information.